With spring about to bloom in South Jersey, homeowners would be wise to begin thinking about home upgrades that will boost their ROI, or return on investment. These upgrades can be made simply to increase your enjoyment of the home or with an eye on increasing your profit if you plan to list your home for sale soon.
Keep in mind that various upgrades return different levels of ROI, so thoroughly assess your home to figure out what projects make the most sense. They could include favorites such as kitchen or bathroom remodels, a new front door, and upgrades to the exterior of your home.
A new twist on home upgrades includes home offices and gyms, an offshoot of people spending so much time at home during the pandemic and realizing that they can put their homes to better use. There are also backyard upgrades, like an outdoor kitchen, that can provide hours of family fun.
Homeowners have a great opportunity to make their homes worth even more by selecting the right upgrades. The first step is to hire a
luxury real estate team, like the Holloway Real Estate Group
, that has years of experience in South Jersey and can advise you on what upgrades can be made to increase ROI.
Indoor upgrades
Home office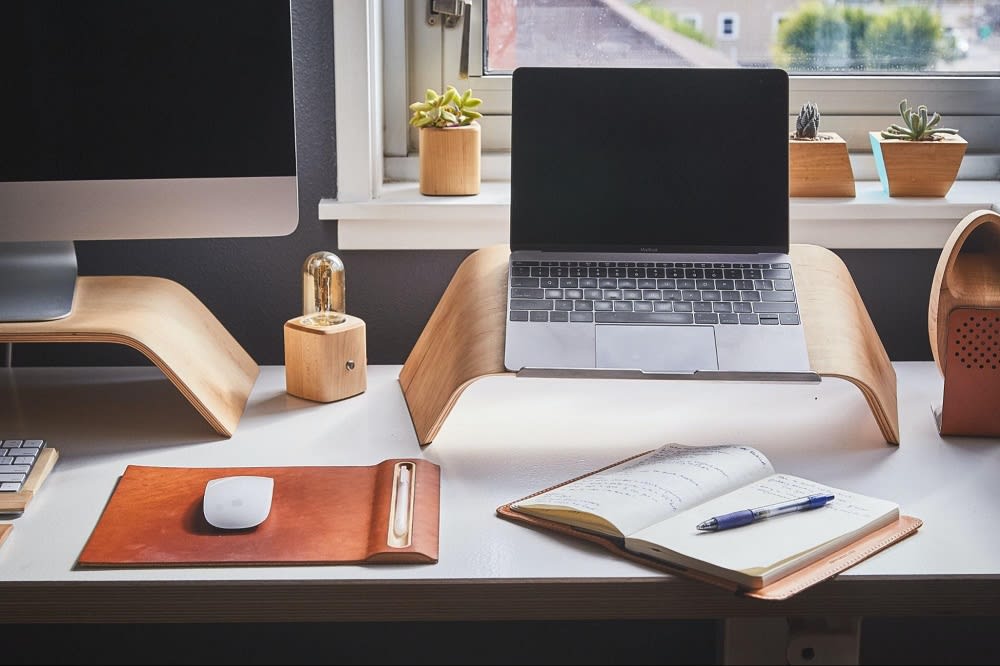 With uncertainty lingering about the future of workers returning to offices full-time, many buyers looking at homes for sale near Marlton, NJ have an eye out for home offices. Home workspaces have evolved from simply setting up a laptop on the kitchen counter to converting a bedroom or even a walk-in closet to an office with a door to allow for privacy. A well-appointed home office includes space for a desk, file cabinet, and shelves. A nice touch that will add ROI is to install built-in shelves that give the home office a professional look and the feel of a traditional study.

Home gym
The pandemic led to gyms being shut down, leaving residents of Moorestown luxury homes without a place to work out. That has led to a trend of turning a room into a
home gym or exercise room
. Amenities can include weight machines or free weights, a treadmill or exercise bike, and space for doing yoga and other healthy activities. If possible, a home gym should have a window with a nice view that also lets in a lot of light. Home gyms are high on some buyers' wish lists. Besides adding ROI for current homeowners, they also save the cost of expensive gym memberships.

Finish a basement
Additional living space has become important as people spend more time at home these days. One project that will add ROI and be attractive to people looking to buy Marlton homes is finishing a basement. Basements are perfect for many uses, including a rec room, home gym, home theater, an additional bathroom, and a bedroom or two for people who want their own space and a bit more privacy.

Minor kitchen remodels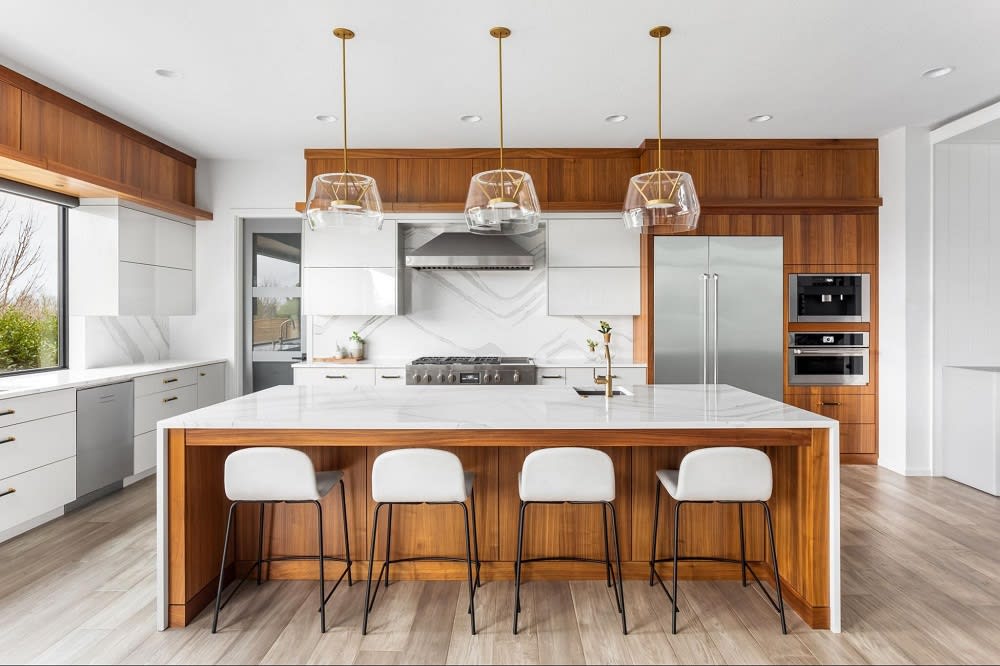 There's a saying in real estate that kitchens sell homes, so kitchen upgrades or remodels to Medford property for sale will add ROI. Real estate and remodeling experts advise that minor kitchen remodels bring more ROI than major renovations, in which the room is sometimes stripped down to the studs. A minor kitchen remodel can include replacing old appliances with energy-efficient smart appliances that not only add a whole new level of convenience but come in attractive finishes such as stainless steel and black matte. You'll also be able to enjoy these appliances until you sell your home.

Minor bathroom remodels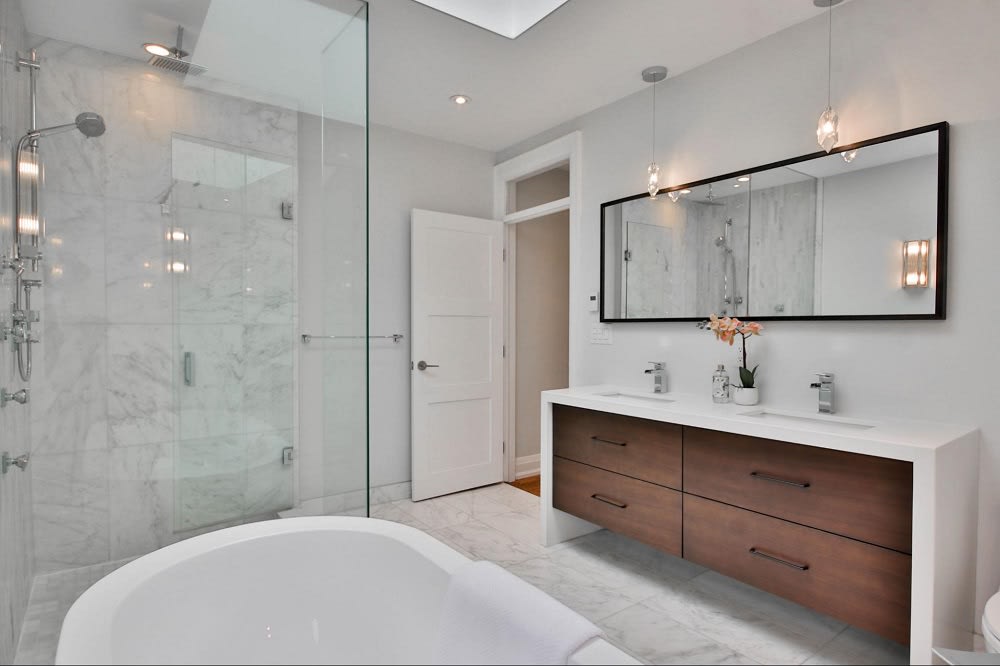 The same holds true for bathroom remodels. Rather than stripping down the room, you can make improvements such as installing a new, more attractive vanity or replacing a standard, boring bathtub with a modern freestanding tub or a classic claw-footed tub. Old showers can be updated with a new finish and a rain shower head or steam feature.

New flooring
A smart upgrade to Moorestown mansions that will add ROI is to refinish existing wooden flooring or replace carpeting with wooden flooring or luxury vinyl flooring. Luxury vinyl flooring is thicker than standard vinyl flooring, is softer to walk on, and is better at muting sounds. Wood flooring and luxury vinyl flooring dramatically improve the aesthetic feel of a home.
Outdoor upgrades
People who have spent more time at the Moorestown luxury homes during the past few years like to get outside as much as possible, so consider upgrades that will bring hours of enjoyment, as well as ROI.

New front door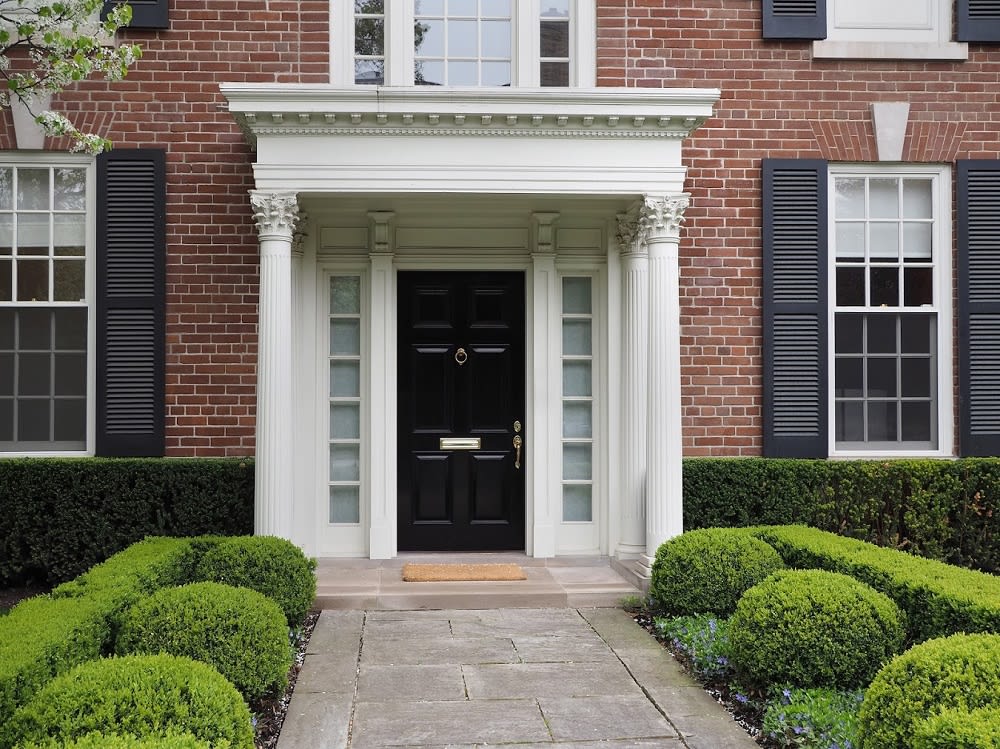 A new metal front door will add to ROI because it will look great and be energy efficient, a big selling point in the Northeast. A new front door can be painted in a warm, attractive color that will add to curb appeal.

Deck or patio
Backyards have always been great gathering places, and a nice deck or patio will greatly enhance your enjoyment and add ROI. Decks and patios will get plenty of use during the summer as a place for dinners and entertainment.

Outdoor kitchen
This upgrade will take your backyard to a whole new level. They can include a built-in grill, sink, refrigerator, counter space, and cabinets. Other touches can include a bar and a wall-mounted TV.

Fire pit
A permanent, gas-powered fire pit nicely rounds out a backyard project and provides a nice spot for relaxing on a pleasant summer evening.
Looking to list your Marlton real estate for sale?
These are just some of the great home upgrades to boost your ROI. When you are ready to list Marlton homes for sale, work with the talented, experienced agents at
The Holloway Real Estate Group
to get the best deal possible.