A suburb of Philadelphia, Mount Laurel New Jersey has been ranked by Money Magazine as one of the 50 Best Places to Live. Due to plenty of job opportunities, the affordability of Mount Laurel real estate, and access to high-quality schools, Mount Laurel attracts residents who want a quality lifestyle within easy driving distance to a large metro. If you are lucky enough to own one of the Mount Laurel luxury houses, you're probably excited for the change of season and want to make sure your home is safe, festive, and cozy for the upcoming cooler months. Here are some tips to help you out: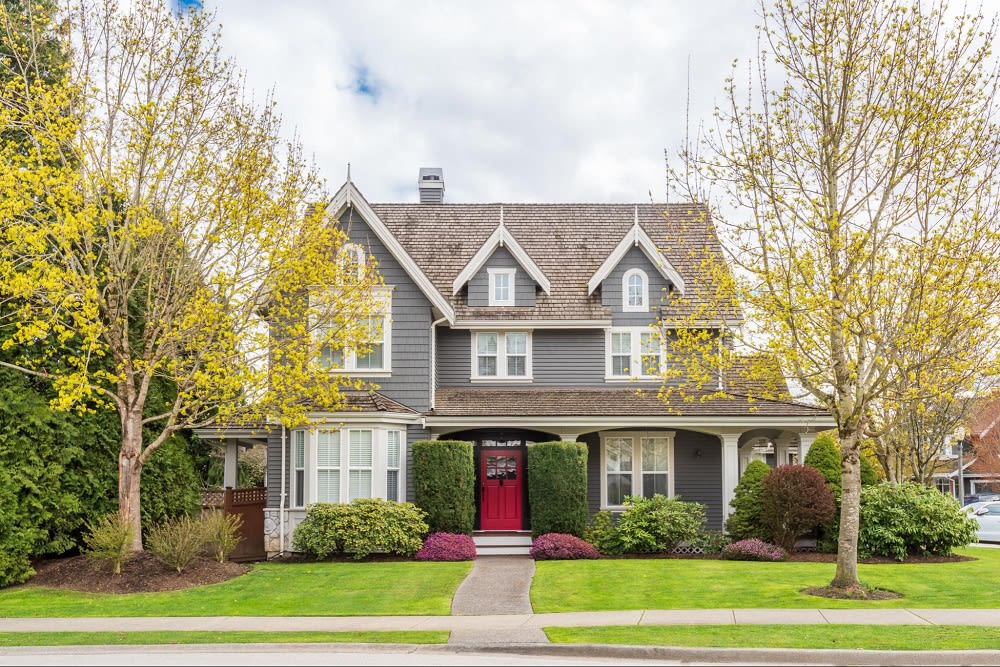 Prepare Your Landscaping
Now is the time to prep your lawn and landscaping for winter so it will come back as lush and green as possible once the last bit of snow melts in the spring. Those who own Mount Laurel luxury houses are proud of their landscaping, so make sure yours measures up by applying lawn fertilizer, planting bulbs for spring-blooming flowers such as daffodils, lilies, and hyacinths, and cleaning up any remaining leaves, twigs, or branches that have accumulated over the summer.
Add Some Fresh Paint
You'll be amazed at what a fresh coat of paint can do. As you move through the rooms, identify which walls look dull or dingy or which have bright summery colors that you don't feel fit the new season well. Some of the top colors of fall include Warm Grey Flannel, Whole Wheat, Cappuccino Froth, and California Claret. These colors will pair nicely with any fall-themed décor—such as throw pillows, cozy blankets, or holiday items—that you choose to add to cozy up your home.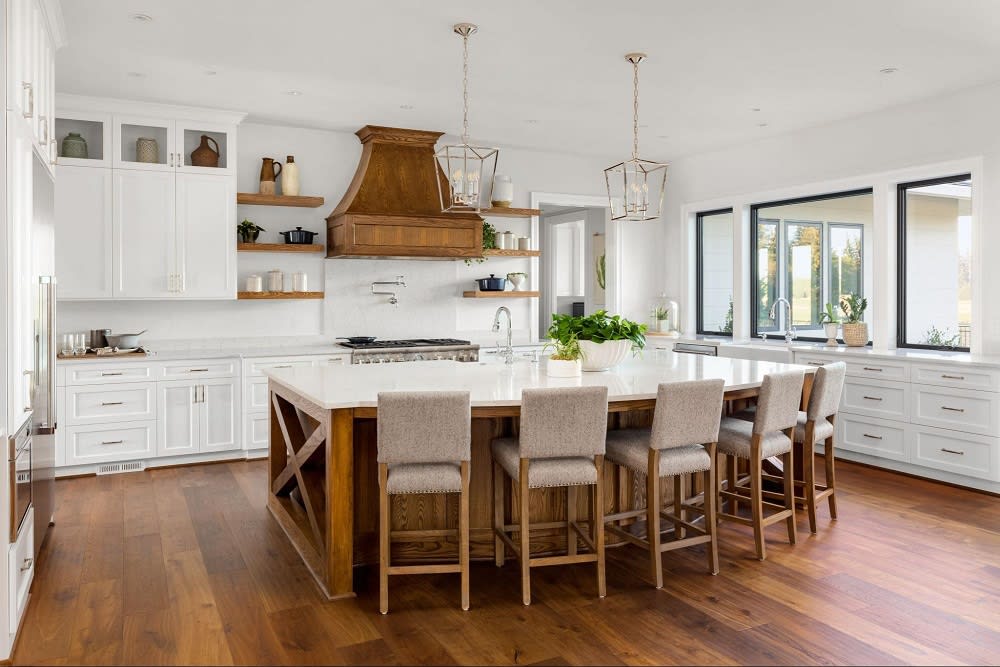 Update Your Flooring
Mount Laurel luxury houses with hardwood floors are very popular right now. If you've not yet upgraded to hardwood, this fall is the perfect time to do so. Hardwood floors are extremely durable, add warmth and beauty to a home, and are an excellent way to boost your home's value if you plan to sell in the future. When choosing materials, keep in mind that there are plenty of types of wood to choose from ranging from ash to birch to cherry to maple. Each type has its own pluses and minuses (and price range). While your budget is a consideration for which you choose, you also need to consider your lifestyle. If you have a lot of traffic through your home, including kids, guests, and pets, you'll likely need one of the more durable options like hickory, maple, or oak.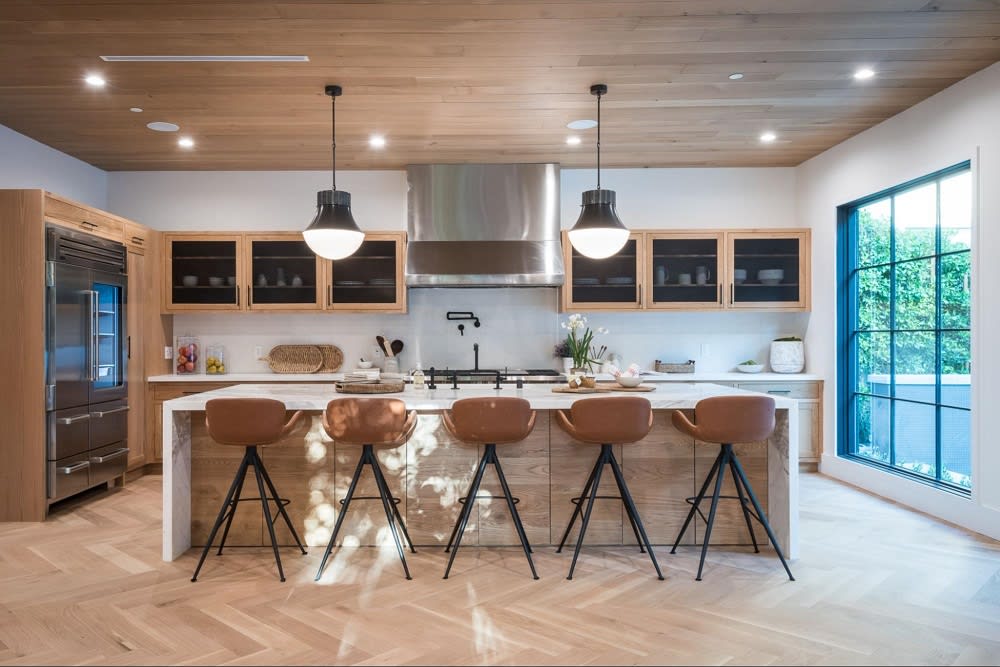 Change Out Your Light Fixtures
As the seasons change in the Philadelphia area, owners of Mount Laurel luxury homes will start losing hours of natural light. This makes it a perfect time to update both indoor and outdoor light fixtures to ensure your home is well-lit, cozy, and comfortable throughout the fall and winter months. Consider updating fixtures in key areas like above the dining room table, in the entryway, and over your kitchen island. Add more motion sensors or floodlights to your outdoor areas, if you don't have enough, and also think about choosing one or two decorative fixtures as focal points in your home.
Check for Leaks
No one wants a cold draft blowing through their Mount Laurel homes this winter. To make sure you don't have any unpleasant breezes, make sure all your windows and doors are sealed properly. Not only will this keep your home cozier during the cold months, but it will also help you save on heating bills. If you do notice some drafts, use weather strips, hang insulated curtains, or re-caulk drafty windows and doors. This could also be a good time to have new doors or windows installed to increase security and comfort and boost your home value.
Clean the Gutters
When leaves start falling, gutters in Mount Laurel luxury homes can fill up quickly. If you don't clean them out, pooling water and ice dams could damage your gutters as well as your roof. Your foundation could also be in trouble if water is not being directed away from it and starts to pool. If you don't feel comfortable getting up on a ladder, contact a professional to clean out your gutters and consider having gutter guards installed to prevent further clogs.
Rearrange the Furniture
Usher in the new season by creating a new look in some of your most lived-in areas. Move seating away from drafty windows and toward sources of heat and light such as fireplaces. Create cozy little gathering spots where family members or guests can talk, eat, or have a drink now that they'll be able to spend less time in outdoor areas like decks or patios. You may even want to replace lighter, summery furniture with some more sturdy options with plush coverings.
Prepare Your Heater
As fall progresses, owners of Mount Laurel luxury homes will be switching their HVAC systems over to the heating feature. To make sure yours is prepared for the transition, have it inspected by an HVAC professional and change your filters. Try to schedule your inspection as soon as possible as most HVAC companies get very busy as soon as the first cold day hits. Now is also a good time to replace the batteries in your smoke and carbon monoxide detectors to ensure they are ready to protect your family all fall and winter long.


Enjoy your home to the fullest this season by preparing it for the fall months! Discovered your house doesn't fit your needs any longer? Reach out to one of the trusted Mount Laurel real estate agents in The Holloway Real Estate Group to help you sell and find a new home that better suits your lifestyle.