Buying your first home is an exciting and often stressful experience. Whether you've just accepted your first well-paying job—or you want to trade paying rent in a big city like nearby Philadelphia for homeownership in a smaller community—you'll need to come to the transaction prepared.

Before you start looking for houses for sale, consider the following tips to help you be prepared and successful during the journey ahead.
Start saving as early as possible
Spoiler alert: buying a new home is expensive. Many potential buyers looking at houses for sale in Mount Laurel or similar suburbs underestimate how much they'll need to be saved up to cover all the costs. To avoid private mortgage insurance and other fees, you'll need to make a 20% down payment. You'll also have to cover closing costs, which average 2-5% of the sale price of the home, not to mention moving costs and furnishing your new place. That means that buying a median-priced Mount Laurel home for $296,730 will cost you anywhere from $65,000 to $74,000 out of the gate. Of course, there are loan programs that don't require this much upfront cash, but they will have extra fees or higher interest rates that will impact you in the future.
Research what loans and programs are available to you
Even though a conventional loan with 20% down is the optimal choice for buyers, some first-time buyers are not able to qualify or don't have the cash on hand. That's why it's a good idea to know which types of loans and programs are available to you so you and your lender can make a plan B. FHA loans, VA loans, and USDA loans have minimal down payment requirements but come with extra fees. First-time buyers of Mount Laurel house may also be able to qualify for state mortgage and down payment assistance programs aimed at helping make homeownership accessible to all.
Get pre-approved for a loan
Bringing a letter of financial pre-approval with you while looking at houses for sale shows sellers you are a good-faith buyer, and facilitates the buying process. It also gives you peace of mind that you will be able to qualify for a loan once you settle on your perfect house. To get pre-approved, you'll need to show a lender proof of salary, assets, and employment verification. Your lender will also check your debt-to-income ratio, your credit history, and your credit score. Generally speaking, you will need a credit score of at least 620 to qualify for a conventional loan and a score in the high 700s to get the best interest rate. If your credit score is low, you may want to hold off on getting pre-approval until you can boost it by paying off debt, making monthly payments on time, and avoiding taking out new loans or credit cards.
Understand what you can afford
It's important that first-time buyers understand that the amount they are pre-approved for is not necessarily the amount they should spend. Lenders only take salary, debt, and credit information into account when determining a pre-approval amount. To understand what you can really afford, you need to do a detailed budget that includes any monthly expenses you have, how much you want to save each month, and how much extra you'll need when you become a homeowner. For example, you will need to pay utilities, possible HOA fees, any maintenance on your home, and have a way to cover large repairs when they crop up. If you simply go by what the lender approves you for, you could easily get yourself into a precarious financial situation.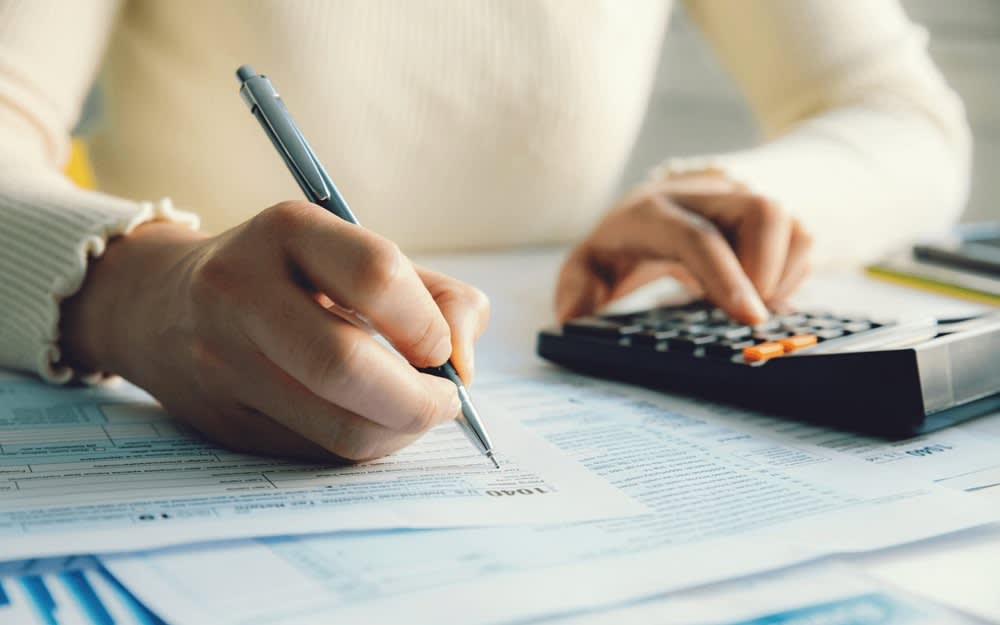 Know what you want
Have you really thought about what type of home will best meet your needs, both now and in the future? This is an important step of the buying process and will help your Mount Laurel realtor narrow down which properties to show you. Make sure you take some time to think about the following:

◾ What neighborhood and school district do you want to be in?
◾ Do you want a condo, townhouse, or single-family home?
◾ What are your needs and your wants in terms of amenities?
◾ Do you want a home that's move-in ready or a fixer-upper?
◾ How many bedrooms do you require now and how many you'll need in the future?
◾ How far you're willing to be from your office and what transportation options are available?

If you're not sure what type of home you're looking for, you'll waste a lot of time and energy. You'll also run a higher risk of buying a home that doesn't really meet your needs—both now and in the future.
Work with a Mount Laurel real estate agent
There are a lot of moving parts involved in the first-time home buying process. Fortunately, you don't have to navigate it alone. An experienced Mount Laurel realtor can help you every step of the way. From connecting you with a reliable mortgage lender to locating homes that match your needs, to making a successful offer, and closing on your new home. The best part is that using a buyer's agent won't cost you a dime, as they make their money from the seller. When choosing an agent, find one who has experience with first-time buyers and who has the patience and customer service skills needed to assist first-timers with their search.
Shopping homes for sale in Mount Laurel?
Ready to get started? Reach out to the trusted agents at Holloway Real Estate Group. Their realtors are always happy to help first-time buyers and truly enjoy helping their clients learn about Mount Laurel Township and the home buying process. Contact Holloway Real Estate Group today!