The town of Marlton has much to offer its lucky residents. This town is adored for its rich history, charming ambiance, and beautiful homes. It attracts individuals from all walks of life, from retirees to families looking for a safe place to raise their children. With a population of 10,000, Marlton provides residents with lots to do while still managing to maintain its small-town family charm. If you're considering making the move to Marlton, the first order of business is deciding which neighborhood is right for you. This can be overwhelming, especially if you're unfamiliar with the area. But don't worry. We're here to let you in on some of the hidden gem neighborhoods in Marlton.
Arrowhead Estates
Known for its peaceful atmosphere and unmistakable charm, Arrowhead Estates is one of the most sought-after communities in Marlton. This subdivision of homes is located just south of Main Street and east of South Maple Avenue. Perhaps one of the best perks of living here is its convenient location. The neighborhood is situated in an ideal spot, as it is accessible from state Routes 73 and 70, Main Street, and North and South Maple Avenue.

The history of Arrowhead Estates can be traced back to the early 1960s. During this time, the neighborhood's first 96 homes were constructed on the south side of Munger Avenue. The avenue was named after the Munger family, who owned the farmland on which the subdivision was built. Since its beginning, this neighborhood has grown into a wonderful place to raise a family or settle down upon retirement.

The real estate in Arrowhead Estates consists mainly of the ranch, split-level, and two-story homes. A drive through this idyllic neighborhood will also reveal a handful of custom homes on Munger and South Locust Avenues. Residents can take advantage of endless retail, dining, and fitness options, all of which are just moments away. The Marlton Crossing Shopping Center, located on Route 73, is perfectly equipped to meet all of your shopping needs.
Sanctuary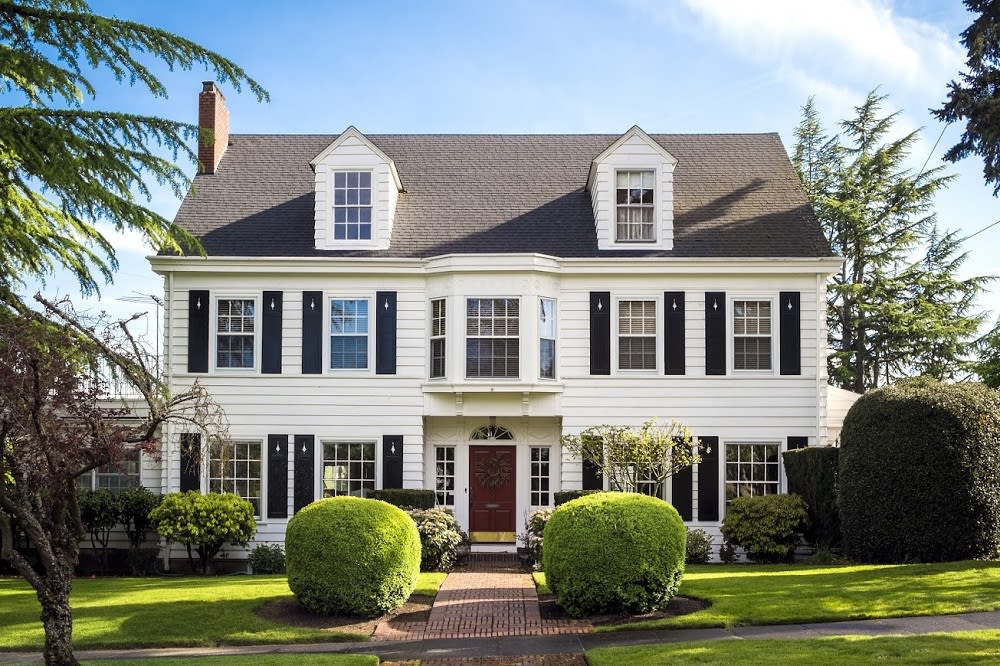 If you're looking to escape from the hustle and bustle of city life, then we've got just the neighborhood in mind for you. Sanctuary is a close-knit area of Marlton, surrounded by lush natural beauty, and this tranquil neighborhood offers a much-needed escape from the city noise.

The neighborhood is primarily composed of single-family homes that offer spacious lots and expansive floor plans. Tree-lined drives create a highly-coveted sense of privacy, and wide sidewalks are perfect for evening strolls. Sanctuary is also loved for its strong sense of community, which can be difficult to find elsewhere. Many families reside here, which makes it easy to socialize and cultivate a sound sense of community. Sanctuary also appeals to working professionals and residents who prefer a slower pace of life.
Briarwood
Built in the late 1980s, Briarwood is considered one of Marlton's hidden gems. Residents enjoy living here for its great location, top-notch educational institutions, and small-town charm. The neighborhood is near all major roadways, including state Routes 70 and 73, Interstate 295, and the New Jersey Turnpike. This makes the community a popular option for commuters or for those who want to be in close proximity to other parts of Marlton.

The majority of homes in Briarwood consist of four bedrooms and two-and-a-half baths, a two-car garage, and a full basement. The median lot size is slightly less than one-third of an acre, giving residents loads of space to revel in the great outdoors. Served by the Evesham Township, Briarwood residents have access to high-quality education. The high schools are part of the Lenape Regional High School District, which has received a number of accolades and awards.
Colts Run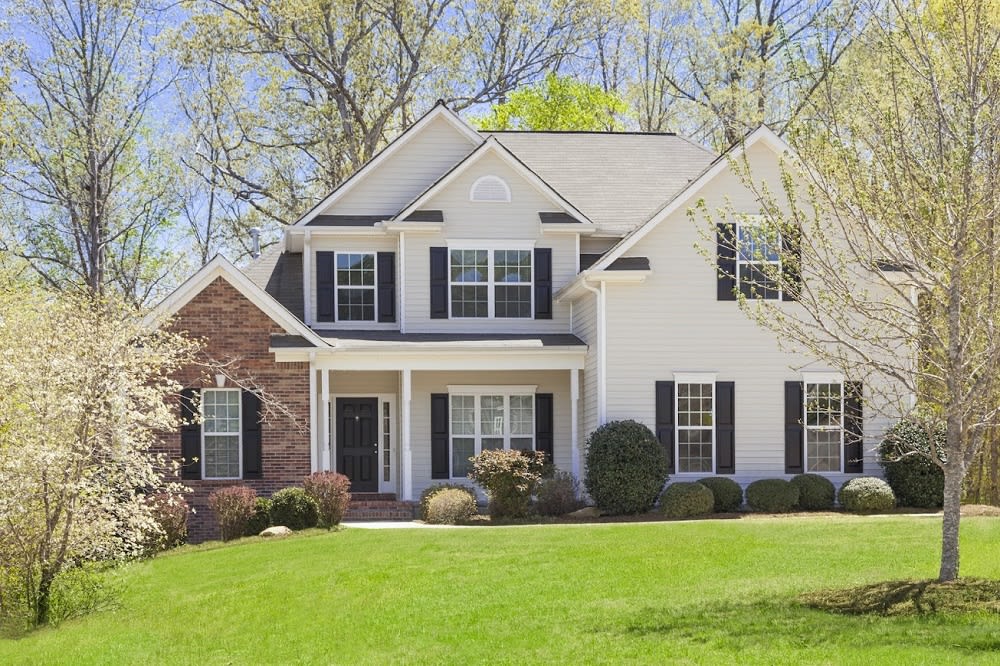 Perfect for those who are seeking single-family homes, Colts Run is an up-and-coming neighborhood in Marlton. The majority of homes were developed in the 1990s, with the newer construction homes built as recently as 1999. A look at Colts Run reveals that the many homes sit on quarter-acre lots. Many of these homes have four bedrooms and two bathrooms. The neighborhood is made up of 170 single-family homes in a wide array of styles.

There are plenty of reasons that Colts Run is unique, but at the top of the list is its strong sense of community. If you're new to town or looking for opportunities to get to know your neighbors, there are loads of ways to get involved. For instance, the Colts Run Annual Movie Night is an event you don't want to miss. This yearly event, put on by the community's homeowners association, brings the neighborhood together for a memorable evening out. Be sure to keep an eye out for other exciting events that take place throughout the year!
Foxcroft
Deemed one of the most prestigious neighborhoods in Marlton, Foxcroft is one neighborhood you don't want to overlook. This community is located only 25 minutes from Philly, which enables residents to take advantage of all the big-city conveniences nearby. Foxcroft residents can also head over to Jersey Shore for an easy day trip, with the beach being only an hour away. The centralized location connects residents to other exciting cities and provides them with a vital cultural and social experience.

Built in 1973, Foxcroft has a reputation for its fine schools, involved residents, and abundance of recreational activities. A diverse array of individuals reside in Foxcroft, everyone from families with young children to working professionals to outdoor enthusiasts. No matter what stage of life you are in, there's a place for you in this eclectic neighborhood.

The homes in this neighborhood, uniquely designed by Kaufman & Broad, are the epitome of comfort and convenience. Some common characteristics you can expect to see in Foxcroft homes include cathedral ceilings, garden patios, and full-wall fireplaces with conversation pits. There are five models of homes to choose from, allowing you to find a style that matches your personality and preferences. Perhaps you are drawn to a Balfour model with a loft or a Nottingham model with an open floor plan. Regardless of which style you prefer, you are sure to find something you like.
Brush Hollow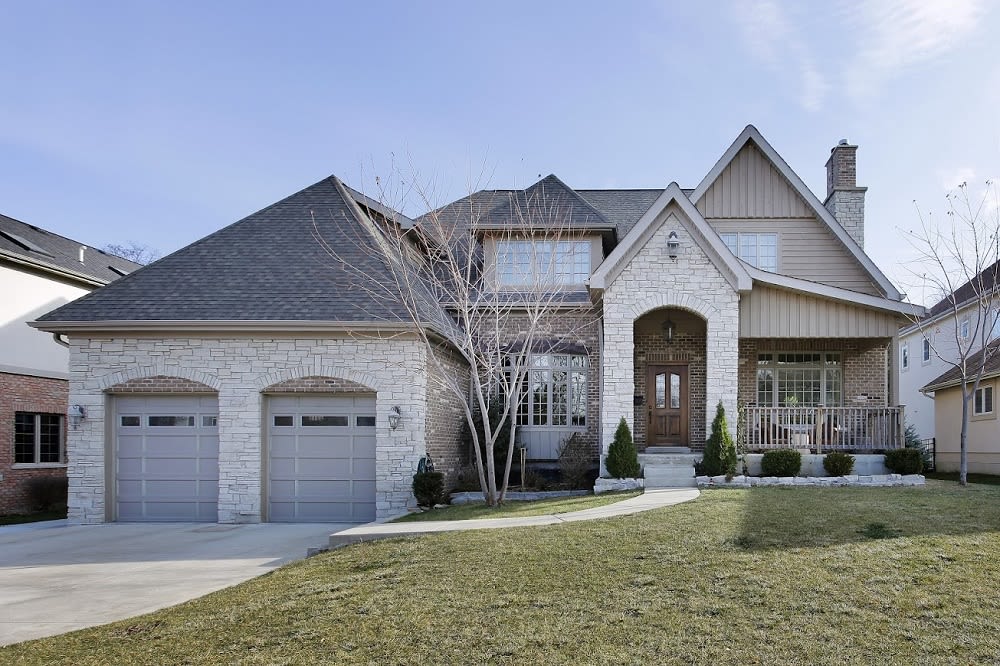 Welcome to Brush Hollow, one of Marlton's most illustrious neighborhoods. The construction of this neighborhood dates back to 1968. The famous Evesham Chisuano Brothers finished constructing the community in 1969. Brush Hollow is primarily made up of mid-sized homes that often feature three to four bedrooms.

The community has become a popular place for first-time homebuyers and families. There are various reasons for this, but the reasonable pricing and prime location are at the top of the list. The neighborhood is also known for its excellent schools, and it even has its own elementary school, Robert B. Jaggard Elementary School. Bordered by trees on one side, Brush Hollow abounds in natural beauty. Residents can enjoy easy access to nature and the great outdoors, whether taking an evening stroll or stopping to take in the sunset.

Brush Hollow is also bordered by Indian Spring Golf Course, which attracts golfers from across Marlton and beyond. Since its opening in 1956, Indian Springs has offered exceptional course conditions, a full-scale driving range, and a digital VI coaching system at its indoor golf studio. This 18-hole course features 6,376 yards of golf from the longest tee for a par of 70. Whether you're new to the game or an experienced player, this picturesque setting provides the perfect place to book a tee time.
If you're interested in learning more about Marlton homes for sale, reach out to The Holloway Real Estate Group. It's our pleasure to guide you through the homebuying process.